1. What is your name?
Brandon Bond

2. How old are you?
33, but I feel about 90.

3. Where are you from?
I was born on an island named "Perdido Key" in FL, Perdido is spanish for "lost".



4. What is your favorite style of tattoo?
I like almost all styles. I like Black and grey a lot, and I like color a lot. I have a variety of styles tattooed on me. I just like tattoos. So I guess "tattoo style" is my favorite.

5. When did you first realize you are an artist ?
I was an artist as a child, and as far back as I can remember I loved tattoos, I wanted tattoos and I was fascinated by the whole process, the lifestyle, the artwork, the application and it looked like a fun way to make a living, it turned out to be a lot more than I had hoped for... its amazing, and it has become who I am.

6. What inspires you to create art and how do you keep motivated when things get tough in the studio?
It is hard to stay inspired only because its a full time job, and I have 4 full time jobs! I still tattoo over 40 hours a week, but I also run a publishing company, an online retail company ( www.strangleholdmerch.com ) and 2 tattoo studios. We are also producing 3 new films right now, so my time is extremely limited. I have to be able to shut all that off though and just create art, its how I hide from all my other jobs. Tattooing.
It's ironic that my only escape from workaholism is to work.





7. How would you describe your style?
My clients are generally very serious collectors, who fly in to get tattooed. 80% of my clients travel from afar. We provide shuttle service from Atlanta's international airport, hotel reservations, and transportation to and from the hotels to my private studio, and then back to the airport. My work is generally based in realism, but is not realism at all. I have been working to push the realism/expressive illustrative aspects of my compositions for a few years now, I tend to create imagery from a photo, and embellish and change the actual feel, layout and mood of the original imagery into something entirely different. Most of my clients at this point in my career let me do whatever I want on them. So, I keep a stockpile of images, drawings, and conceptualized ideas that are ready to go, and when a client arrives at www.antiartelite.com we go through the piles of imagery to see what best suits the body part.

8. Have you had any art education/training? (Formal classes or apprenticeship)
I apprenticed 16 years ago, at Tattoo Zoo in Ft Walton Beach, Florida under Jim Wolfe, he gave me my first tattoo machine, which I still have to this day. I am forever grateful to him and his family for changing my path forever. I also attended college and studied studio art, painting, sculpture, and photography.

9. Who would you credit as your inspiration?
My Parents, my wife, and my dogs, not necessarily in that order hahahaaa!




10. Have you had any unusual experiences during your career as a tattoo artist?
Wierd question! When you are a tattoo artist every day is unusual. Never a dull moment.

11. What question do you ask yourself the most when you're planning a tattoo?
The flow on the body and the ability to determine what the image is from afar is key. I work with a body part and go crazy with it. Bold easily readable imagery that will stand the test of time and blind small children from across a parking lot is what I'm after.




12. Do you own your own shop? If so, where?
I actually own two studios. All or Nothing Tattoo Studio www.allornothingtattoo.com in Smyrna Ga and my own Private studio, Anti Art Elite www.antiartelite.com and www.antiartatlanta.com

The public studio is All or Nothing Tattoo and we have been extremely fortunate to have put together an amazing list of talent. The artists who have tattooed at All or Nothing are a veritable "who's who" list of today's most innovative and contemporary artists. Dave Tedder, Sean Herman, Chris Vennekamp, Nate Beavers, Joshua Carlton, Mike Devries, Josh Woods, Mike Demasi, Jeff Paetzold, Eric Merrill, Dan Henk, Tim Victim, Tim Orth, Justin Weatherholtz, Joe Waulken, Albie Rock, Bryan Reynolds, Jason Ackerman, Anthony Orsatti, Ted Wallen, Lenny Renken, Pierre Monteleone, Zeke Owen, Nathan Kostechko, J Ranno, Short, Birdsong, John Lloyd, Matt Dunlap and slews of others have tattooed at the Atlanta studio. We offer body piercing from master piercer Max Brand who is also our staff photographer, and the photographer for PRICK magazine here in Atlanta.

The private studio is a gallery that hosts two movie theaters, two koi fish ponds stocked with hundreds of rare fish and turtles, two art gallery spaces featuring the private "Brandon Bond Collection" of art from the world's top tattooists. We also have wireless video games in every room, a luxurious Jacuzzi (for the artists) complete with surround sound and wireless gaming, decorative hand laid Brazilian flooring, sand blasted and etched glass, 9 Foot tall handcarved statues that weigh TONS, and every amenity imaginable.




13. Do you have any current projects? If so, would you like to describe them for us?
Yes, the newest thing we are doing is a movie about the pit bull rescue I own, www.atlantapitbullrescue.com and our celebrity dogs, who were formally owned my Michael Vick, who was a quarterback for the Atlanta Falcons NFL football team.

"To Hell And Back is a vivid, behind-the-scenes look into pit bull rescue, chronicling the rehabilitation of 3 dogs seized from the property of NFL football Quarterback Michael Vick. Featuring tattoo artist Brandon Bond (two time international "Tattoo Artist of the Year" and owner of the renowned ALL OR NOTHING TATTOO studio) as well as his family and staff, we witness their heroic efforts to save the misunderstood American Pit Bull Terrier Breed (APBT) from dog fighting and abuse as well as breed-specific persecution.



The documentary follows Makaveli, 7 (named after Vick's number), and Chucky through the chaos that surrounded their rebirth into loving situations. Entering Brandon's home, offices, shelters, and studios, we get a first-person point of view in understanding the rehabilitation process and the rigors of dog socialization. It's an all-access adventure smothered in dog kisses.

Additional "Special Features" include behind-the-scenes discussion about fostering, helping, legislation, and rescue, as well as never-before-seen scenes of all the dogs playing with each other and their new families as well as news footage uncut in its entirety.

While this project has been censored for child-friendly language and situations, the subject matter is sure to provoke the viewers to get involved with Brandon's cause.

A large portion of all proceeds from this film are going to www.atlantapitbullrescue.com, so thank you for helping us help them.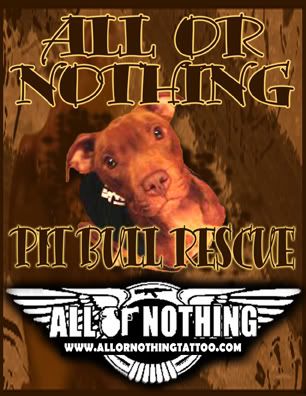 14. What do you think is your "wildest" design? Do you have a piece that you would consider as an example of your finest work? Could you describe it for us?
I believe they are all good hahaha! and they are all pretty wild! Art is subjective and to pick just one is impossible because everyone will like different aspects of different compositions for different reasons. It depends on where you are in your life how you react to something artistic.

15. If you could tattoo anyone, yes anyone, who would you do and why?
I would tattoo a picture of Tupac on Jesus Christ. With an AK under it that says M.O.B . (money over b*tches) -- or I would tattoo Satan with "La Vida Loca."




16. If you could tattoo anywhere in the world, where would it be?
www.antiartelite.com is the perfect environment to both give and recieve a tattoo - its amazing.




17. When did you first become interested in the art of tattoo? When did you do your first tattoo? Can you tell us about it?
The first piece I ever did was "FTW" (F*CK THE WORLD) on my own leg with my dads pocketknife when I was 14 or so.

18. How long do you plan on continuing to tattoo? What are you plans for the future?
I stopped tattooing at conventions, and stopped tattooing at All or Nothing, so technically I am done publicly tattooing forever. BUT, I run 4 businesses and work with another company in Boston full time, I still tattoo at the private studio ( www.antiartelite.com www.antiartatlanta.com ), so technically I have retired... sorta. But I still tattoo constantly. Its wierd. I definately intend to tattoo less and less, but I will probably always tattoo at least a little.

19. What advice would you give to an artist just starting out?
Get an apprenticeship, then buy My seminar DVD that teaches about tattooing, its like jumping ahead 10 years as a young artist to know all that information, I wish I could have bought it when I started out, I would already be living on my own private island somewhere!!!




20. In addition to the art of tattoo are you involved in other art forms? Do you have any other art projects? (besides tattooing)
Books, Prints, Posters, childrens coloring books, Movies ohh yeah - www.strangleholdmerch.com My wife and I are also working on a childrens book about animal rescue currently. She is doing all the artwork and Im writing the story.

21. What are your other intersts? (music, hobbies, sports etc.)
I love to shoot guns! I get a lot of sh*t for the whole interest in guns from some folks, so here's the deal: I was born into a wonderful family and there I was taught that the protection of that family is my job as a loving participant. I learned to shoot guns before I even knew what a cuss word was. I was taught safety, respect, and regard for human life, I learned that a gun is as safe as its owner is, and I am extremely careful with my firearms.

I love shooting, my father loves shooting, my wife loves it and a lot of our staff and clients love it. I have very little free time, and what free time I have I like to spend with close friends and quality firearms. It's a hobby, like quilting. It has NOTHING whatsoever to do with my job, or the four businesses I own.

I am trained in tactical shooting, entry, sub-gun, long-gun, shotgun and handgun courses by our local SWAT team, as well as having shot piles of law enforcement guns at law enforcement targets with the guidance of law enforcement officers. I have had extensive military training with a Lt. Colonel involved in special forces focusing on disarming people and using their weapons against them, and Dave Tedder and I have been training off and on for over a year with a DEA firearms teacher (with an incredibly STRICT curriculum). It's what we love to do, that's all.




22. When you tattoo do you listen to music? Do you allow clients to bring their own music?
Since I only Tattoo at my private studio, Anti Art Elite, there are endless entertainment possibilities. A.N.T.I. Art Elite Tattoo Studio is committed to providing a relaxing environment incomparable to other tattoo studios, in which we can both give and receive the most innovative and rewarding tattoo art.

We have HUGE movie screens all around the tattoo area so no matter how you are laying you can see the screens, with surround sound, so the only music here is live concert dvds and stuff and yeah I love it when people bring thier own movies. We have evolved passed cd's!

23. The art of tattoo has often been taboo (forbidden) by the general public. How would you describe the current status of tattoo?
no longer taboo. accepted. a legitimate form of art.




24. Do you have any other information about yourself you would like to share?
yeah check out www.allornothingtattoo.com its my public studio and I couldnt be more proud of our guys. They are incredible. Hell, they are way better than me!

25. Do you like our website ?Absolutely, Thank you for the interview.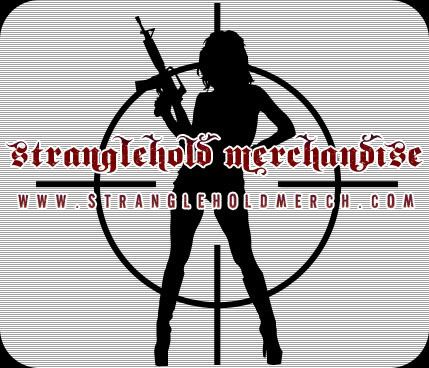 Brandon Bond


All or Nothing Tattoo
2569 S. Cobb Dr.
Smyrna, Ga. 30080
Phone: 770.435.9966
APPOINTMENT INFO




Brandon Bond
Joe Waulken
Taylor Jordan
Michael 'Genghis' Ray
Collaborations




Brandon Bond
Genghis Ray
Joe Waulken
Magic Juan
Taylor Jordan





MLB Players get tattooed at All or Nothing
Tattoo Convention Photos
All or Nothing Invades Europe
Mike Busey Visits
Around the Shop
Tattoos that say All or Nothing
Celebrity Tattoos
Darker Skin
THE GREAT PIT BALL
Shop Expansion Photos
Behind The Scenes
-VICKtory to the Underdog
Our Film Wins Film Fest Award
The Apprentice Corner
Atlanta Braves get tattooed at All or Nothing Tattoo
Brandon Bond returns to All or Nothing
Guest Artist Galleries
Filming of LA Ink with Kat Von D
Tattoo Seminars
Testimonials
New Pictures
Collaborations
StrangleHold Merch
AoN Studio Tour
Halloween Party '05
It's A Wild Ride '05
Past Party Pictures






Kingpin Supply



Eulogy Recordings




Tattoo enthusiasts would surely love the collection of <ahref="http: www.rankmytattoos.com="" tattoos="" tribal-tattoos="">tribaltattoos at rankmytattoos.com
<ahref="http: www.rankmytattoos.com="" tattoos="" tribal-tattoos="">
Hardnox Clothing