Brandon Bond visits Kat Von D and TLC's 'LA Ink'

On the TLC show L.A. INK, Pixie, the shop manager needs a surgery. LA INK is already the highest rated show in TLC history. Brandon Bond, owner the All or Nothing Tattoo empire in Atlanta and two time "tattoo artist of the year" was invited out to help with raising money for Pixie's surgery. Brandon and the LA INK crew threw a huge fundraising party together, after Brandon flew out with several hundred pounds of merchandise to donate from his publishing company, STRANGLEHOLD PUBLICATIONS.
His award winning tattoo documentary, "SEE YOU IN HELL", and his book "WHORE" along with all of his published sketchbooks and childrens coloring books (all available on www.strangleholdmerch.com) accompanied his new line of t-shirts from WWW.HARDNOXINC.COM and other tattoo related projects and were donated to the cause. The party was a huge success, and Pixie got her surgery, for free as a result of the party. Many of Kat Von D's Friends and local businesses in LA also donated a huge array of crazy items which were raffled and auctioned. Many gallons of alcohol were consumed, and debauchery followed. All excess proceeds were given to Pit Bull Rescue Charities, as that is something both Brandon Bond and Pixie are extremely interested and involved in.

Brian Rowland... aka "Darth Vader backpiece guy" accompanied Brandon on the trip out, the two rented a black on black Hummer, "Hollywood style" and had a blast terrorizing LA for a 4 day weekend.
When asked about the controversy surrounding the show and how the tattoo community seems to be fighting this growth and exposure Brandon replied; "The environment in which the artists on that show are filming is incredibly gruelling and demanding", says Brandon, "It's really amazing that they can produce that level of art under those circumstances. I have never even sat through an episode of "Miami Ink", or "Inked", to be honest the commercials alone made me sick. But when I watched the season premiere of LA INK, I knew that the level of art was obviously higher than that of the other shows, the artists are respected, well known, established bada$$es and I saw it as an interesting and fun adventure to participate in."
"They told me that Nikko had just stopped in to tattoo Kat Von D and that Aaron Cain and Guy Aitchinson were scheduled to make a potential appearance if possible as well. These are also artists that I greatly respect and that have influenced my work for many years. When approached about it I could not resist the opportunity to show up for a big party and raise money for a great cause. We support our family of artists with blinding intensity and it was great to help two families join together to achieve something beautiful together.".
"My studio actually turned down a couple of offers to film some television shows in our studio, and now I am REALLY glad I rejected it. The process was horrifying and stressful, and I enjoy that our studios here in Atlanta are relaxing and comfortable. I have no interest in turning my private life into a weekly censored boob tube event, yet I am fascinated by these artists ability to produce such great art under those circumstances. I have known and respected Hannah Aitchison for many years, and consider her an amazing and influential artist and a friend."
People can say whatever they want about how TV shows will ruin the secret underworld and integrity of tattooing and I have to admit that I have many mixed feelings about it myself, but these folks do great tattoos and have a great time doing it. Brian and I had a blast out there. I don't regret it a bit, and everyone involved was incredibly accommodating and respectful". This episode will premiere on TLC on Tuesday, SEPT. 18Th 2007 @ 10:00 pm.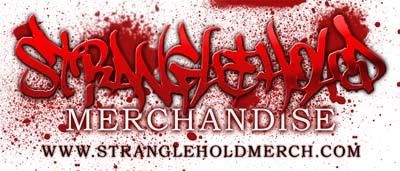 All or Nothing Tattoo
2569 S. Cobb Dr.
Smyrna, Ga. 30080
Phone: 770.435.9966
APPOINTMENT INFO




Brandon Bond
Joe Waulken
Taylor Jordan
Michael 'Genghis' Ray
Collaborations




Brandon Bond
Genghis Ray
Joe Waulken
Magic Juan
Taylor Jordan





MLB Players get tattooed at All or Nothing
Tattoo Convention Photos
All or Nothing Invades Europe
Mike Busey Visits
Around the Shop
Tattoos that say All or Nothing
Celebrity Tattoos
Darker Skin
THE GREAT PIT BALL
Shop Expansion Photos
Behind The Scenes
-VICKtory to the Underdog
Our Film Wins Film Fest Award
The Apprentice Corner
Atlanta Braves get tattooed at All or Nothing Tattoo
Brandon Bond returns to All or Nothing
Guest Artist Galleries
Filming of LA Ink with Kat Von D
Tattoo Seminars
Testimonials
New Pictures
Collaborations
StrangleHold Merch
AoN Studio Tour
Halloween Party '05
It's A Wild Ride '05
Past Party Pictures






Kingpin Supply



Eulogy Recordings




Tattoo enthusiasts would surely love the collection of <ahref="http: www.rankmytattoos.com="" tattoos="" tribal-tattoos="">tribaltattoos at rankmytattoos.com
<ahref="http: www.rankmytattoos.com="" tattoos="" tribal-tattoos="">
Hardnox Clothing