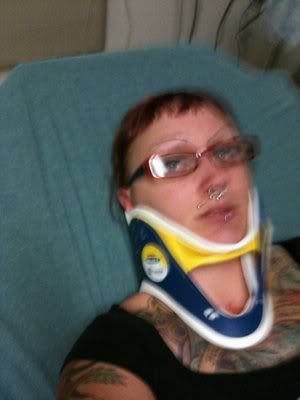 In July of 2010, Nicole's car was rear-ended while stopped at a red light. The accident totaled her vehicle & she sustained neck/cervical spine injuries. After several hospital visits, doctors visits, chiropractor visits, therapy & pain management visits; Nicole had to see a surgeon where she was told she would need at least a 3 level fusion in her neck. The owner of the vehicle that caused the accident insurance company will not pay for the surgery. Her family has exhausted all other resources to help cover the cost of the surgery that she needs in order to try to maintain a normal life & raise her 5 children.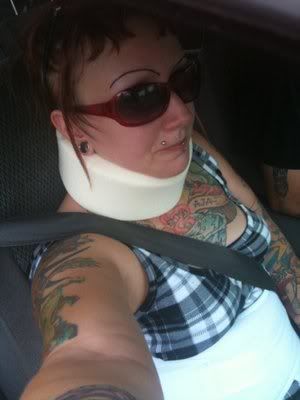 Nicole is now forced to walk with a cane daily, and has nerve damage that has caused her arms and hands to tingle and go numb. The surgery that is needed is extremely expensive, and she is in an insane amount of daily pain.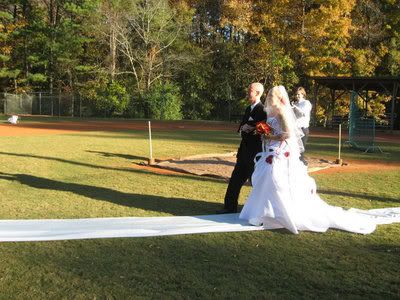 (Nicole Before her Accident being given away at her wedding by Brandon Bond)
Nicole has been a part of the All or Nothing Tattoo family for over 4 years and has worked tirelessly to help raise money for many charities, including assisting with the set up of The Great Pit Ball in Las Vegas for Animal Planet's show Pitbulls and Parolees.



Food and Toy donations are also being accepted! Not only will you be helping Nicole and her family, but we will be donating toys to

Toys for Tots

, and food donations to the Church Nicole attends and provides food ministry every week, Refuge West Church in Marietta.

http://www.refugewest.com/mobile.htm

All (nonmonetary) donations can be dropped off at All or Nothing Tattoo. All (toy/non perishable food) donations will receive a discount on tattoos over $100 day of donation.






All or Nothing Tattoo

All or Nothing Tattoo
2569 S. Cobb Dr.
Smyrna, Ga. 30080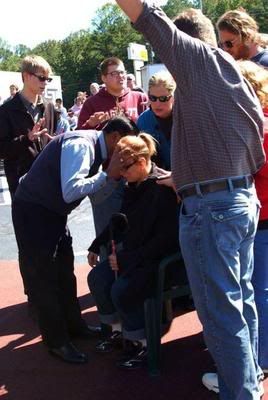 Join us in helping Nicole get this much needed surgery!
Please Note: This is a private fundraiser.